Helping to Close B2B Sales!
Software Sales Outsourcing -

What Do We Do?
#1 We offer a lead generation and new client acquisition service to help our customers stop worrying about lost opportunities which allows them to concentrate on running their business!
#2 We can provide an 'End to End' service from lead generation to sales closings (Business to Business Sales); account management and collecting payments OR a 'Pay as You Need' service. As far as your clients or prospects know, we work for you.
'End to End' or 'Pay as You Need' Service!
Software Sales Outsourcing -

What Do We Sell

?
First off we provide a software sales outsourcing service to companies with software or a unique technology product and / or service, selling in the Business to Business (B2B Sales) market only - we don't deal with household consumers!
We provide a simple, low cost but highly effective route to markets but within your budget. Applying the latest methodologies (From Miller Heiman 'Strategic Selling' To 'Sales 2.0' & 'Social Media') and 'good old fashioned hard work' to the sales process. We only succeed when our clients succeed.
Software Sales Outsourcing -

Where Do We Sell

?
We operate throughout the 'Island of Ireland' and the UK. Our EUSalesForce™ division has resources in Europe and Asia, through various partnerships and alliances! Yo
ur sales force and business agents

Software Sales Outsourcing -
What Do We Deliver

?

• Inside Sales • Field Sales • B2B Sales (Business to Business Sales)

• Lead Generation • Qualification • Appointment Setting • Needs Analysis • Making Proposals • Closing Sales • Collecting Payments
The Benefits
of a Software Sales Outsourcing

& Sales Agent
Cost Effective - Affordable rates on a 'Pay As You Need' or 'End to End' basis
More Flexible - No minimum commitment, flexible terms & conditions
Quicker to Deploy - Get up a going ASAP, with the skill set already in place
Vision Driven - Lead generation, qualification and management through the eyes of an entrepreneur
Software sales outsourcing, eliminates the risk and expense of recruiting, training and supervising your own employee. A good software sales outsourcing agency, like Winslow Technology frequently has appropriate contacts, or knows how to find them and skills to deliver to target.

read more


Talk & See If We Can Help!
contact us
/
* Winslow Technology thank www.irishterminus.com for the use of London bus photograph © www.irishterminus.com
read more
Associations
/

Memberships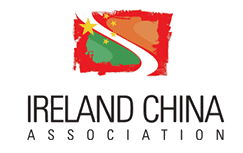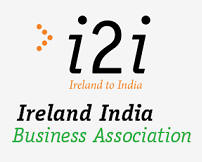 销售公司在英国和爱尔兰
在英国和爱尔兰的技术销售公司
Représentant d'affaires en Grande-Bretagne et en Irlande
Representante del negocio en Gran Bretaña e Irlanda
البريطانية الايرلندية التكنولوجيا والتسويق بالشركة
Технология Торговое представительство в Ирландии